"I thought I understood design thinking after reading Launch, but this course has brought my understanding of this framework to a new level. John is a master at understanding and communicating how to create an innovative, engaging, and creative learning environment for students, and the kids in my classroom will reap the benefits of his work."
-Trevor Muir, High School Teacher and Renowned Expert on Project-Based Learning
The Power of Design Thinking
We know that we want students to be creative thinkers and problem-solvers. We want them to be fully engaged in the learning process. But how do we accomplish this when resources are limited and time is scarce?
This is why I love design thinking. It's a creative thinking process used in the corporate world, in the arts, in universities, in engineering, and in social and civic spaces. Design thinking is a powerful process that boosts creativity and launches innovation.
This is why AJ Juliani and I developed the LAUNCH Cycle, a student-friendly design thinking framework that we shared in-depth in the bestselling book Launch: Using Design Thinking to Boost Creativity and Bring Out the Maker in Every Student. You can check out the process below:
Over a decade ago, I decided to try out design thinking. I was nervous about giving my students so much ownership over the creative process. Although I made mistakes, I saw results. Engagement skyrocketed as students became the problem-solvers and creative thinkers I knew that they could be. I continued to refine the process through years of iterations and came to the following conclusion: design thinking works.
Design thinking is a powerful framework you can use in all subjects with all age groups. You don't have to have the fanciest gadgets or the best maker space, because design thinking isn't about the technology. It's about getting the most out of the creative process.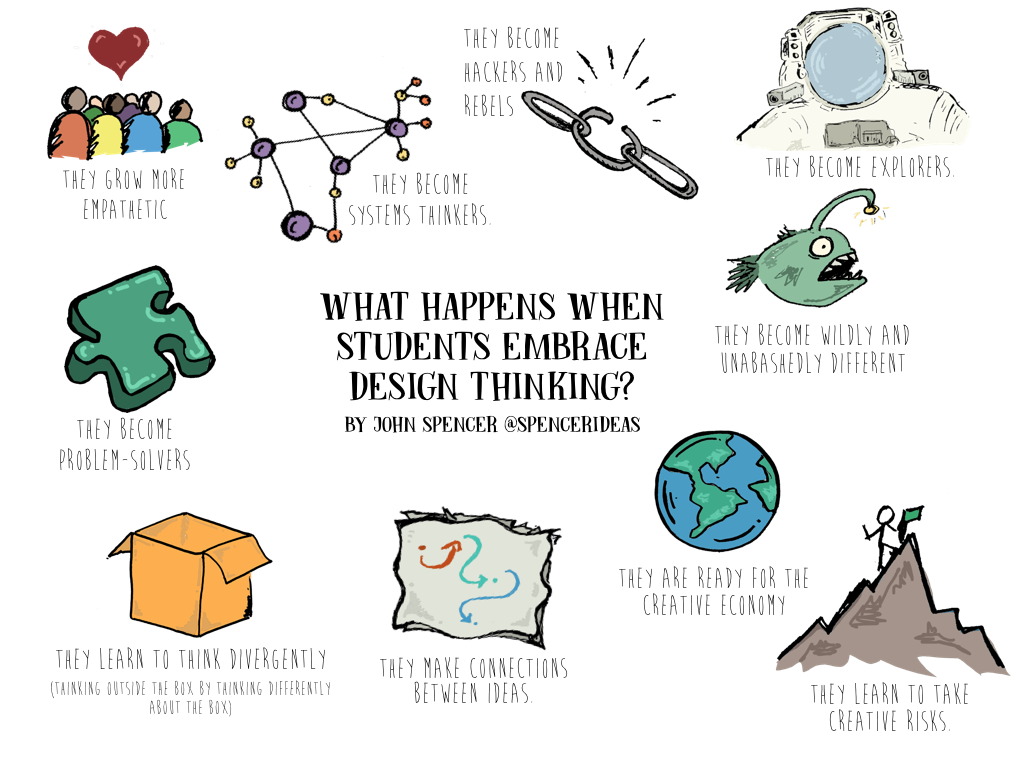 Here's What's In This Course:
In this course I share EVERYTHING. Everything I've learned using design thinking myself, coaching hundreds of teachers, and interacting with thousands of educators and leaders online who have brought design thinking into their classrooms. This course includes:

Over fifty videos walking you step-by-step through the design thinking process
Acess to the Design Thinking Mastermind (a private discussion group where you can share ideas and solve problems as a community)
A comprehensive design thinking project with in-depth, standards-aligned lesson plans, a student interactive notebook, sketchy videos, and slideshows to walk you step-by-step through the process
The eBook Getting Started with Design Thinking
Authentic assessments you can use in any design thinking unit
Exclusive resources for specific phases in the design thinking process
Feedback on your design thinking unit plan that you develop during this course